A couple of days ago I came across the image below on the Better Together website, showing that Scotland gets more back from the UK than it contributes in taxation.
Scotland gets a full £10 billion a year more from Westminster than we delivere in taxation.
The SNP has just published what it apparently
thinks
is a refutation: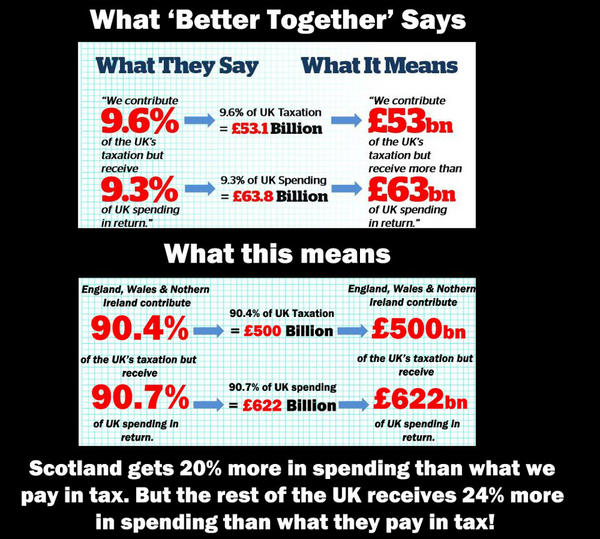 So: Scotland gets 20% more in spending than we pay in tax..... and that's a reason to break up the union which delivers this result?
As the immortal philosopher Homer Simpson is wont to cry in moments of vexation: Duh!!
I mean...
What would they prefer? 10% more? 20% less?What can it mean when the No To the Union Campaign advertises this great benefit that befalls us by our membership of the very union they despise?
Is there a mole in their rapid rebuttal department?
We used to hear a lot about "Alex in Wonderland Economics".
Is this the return?
"Wonderland Two: the benefits of the union"
See the great 20% gift. ...
Luxuiriate in the spectacular generosity of the benificient Union!
Learn to love your fellow islanders!